principled & responsible UK breeder of
Ragdoll Cats
"Ragsville is home to our feline family. All our cats are kept in clean, happy, healthy, lively and in spacious surroundings. Our cats are our heartbeat and every one special in their own way."
Contact Us
About Us
Who We Are…
Ragsville was created when we discovered this superb breed of cat at a Cat show in 2008. We attended a few shows over several months to see what breed of cat inspired us and each time we were drawn to the Ragdoll. We knew we wanted a cat who would not mind an indoor life. A cat which would have a good nature, a cat with a fantastic temperament and a cat which would enjoy other animals and Children. Our Ragdolls very easily exceeded these expectations.
Here at Ragsville our aim is to produce Ragdolls of the best quality, bred for size, temperament and typical in type with a selection of varying colours and patterns including the rare pastel colours such as chocolate and lilac. Our vision is to see our cats achieve world wide recognition through our hard work and dedication to the breed, but most importantly to ensure that our cats are placed with people who can offer a life long commitment to one of our family members .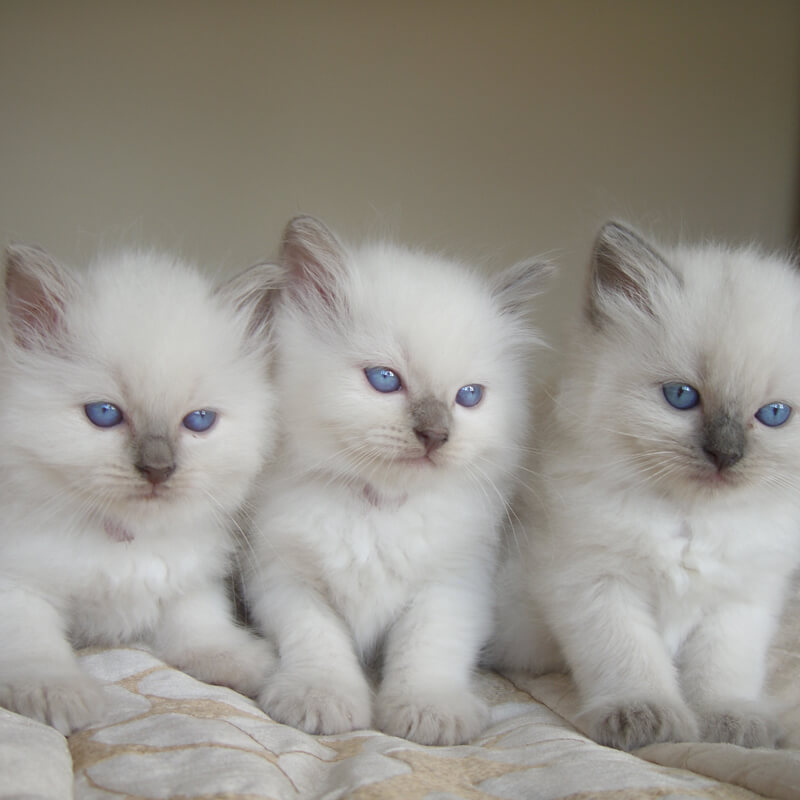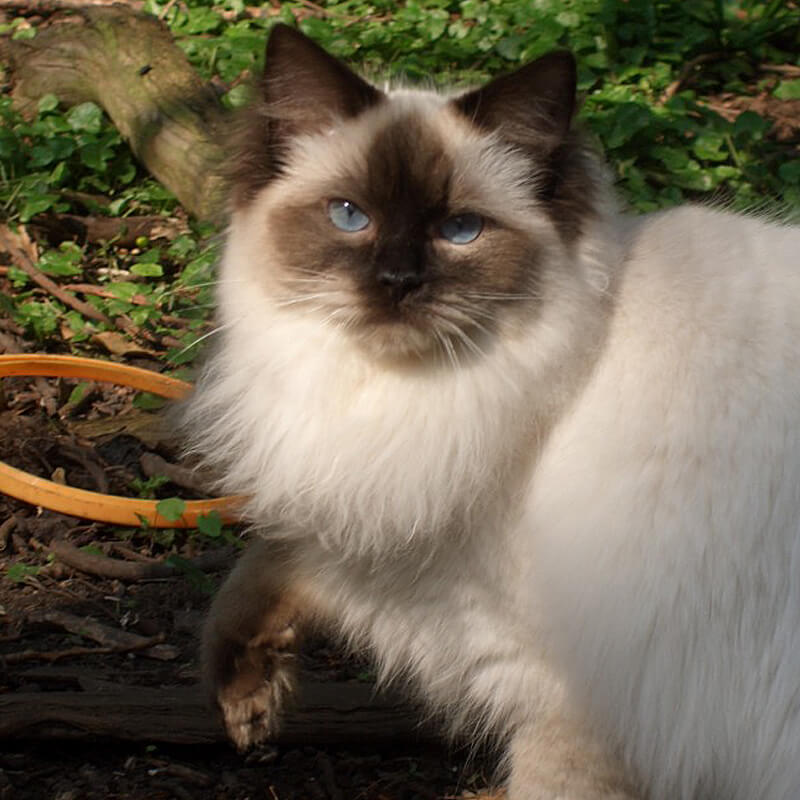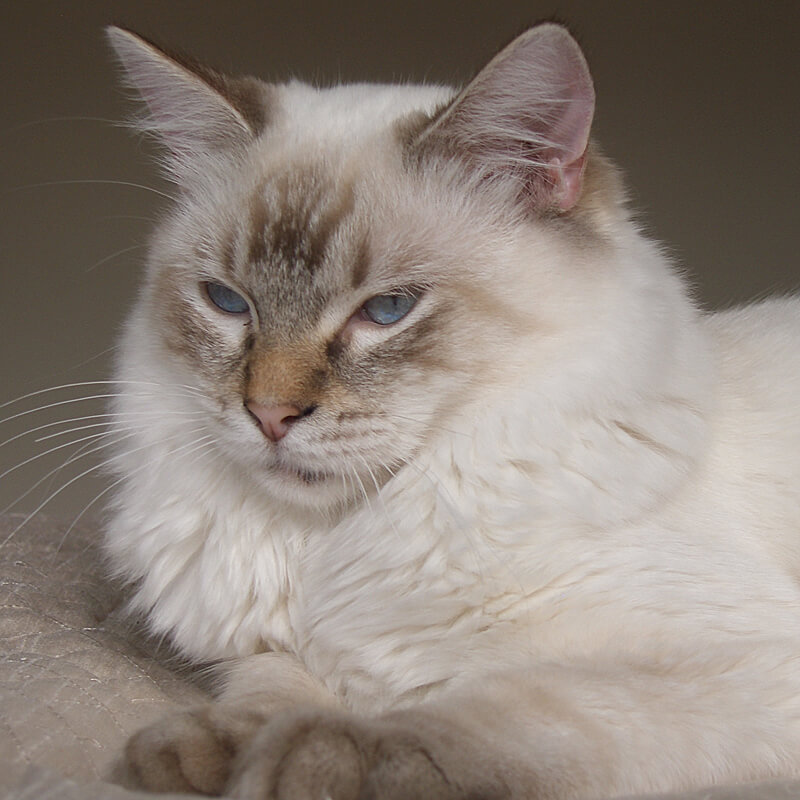 DNA Tested
Genetically tested negative for PKD and HCM

Pedigree Certificates
All our cats come with a generation pedigree certificate.

Fully Vaccinated
 All our cats are fully vaccinated against flu and feline enteritis.

G.C.C.F. Registered
All the cats we have for sale are G.C.C.F. registered.

Vet Checked
All our cats are vet checked twice, wormed and frontlined.
About the Ragdoll
The Ragdoll is a cat breed with a color point coat and blue eyes. It is a large and muscular semi-longhair cat with a soft and silky coat. Developed by American breeder Ann Baker in the 1960s, it is best known for its docile and placid temperament and affectionate nature. The name "Ragdoll" is derived from the tendency of individuals from the original breeding stock to go limp and relaxed when picked up. Particularly popular in both the United Kingdom and the breed's native United States, ragdoll cats often are known as "dog-like cats" or "puppy-like cats" due to behaviors such as their tendency to follow people around, their ease at being physically handled, and their relative lack of aggression toward other pets.
Please Contact Us
For any further information about our cats or any other questions you may have please don't hesitate to contact us and we'd be more than happy to have a chat.